Centralize
Essential Data
Financial Awareness
Equipment Performance
Sustainability Reports
Measure, manage and optimize facility, energy and environmental efforts all in one open-source platform.
Start Streamlining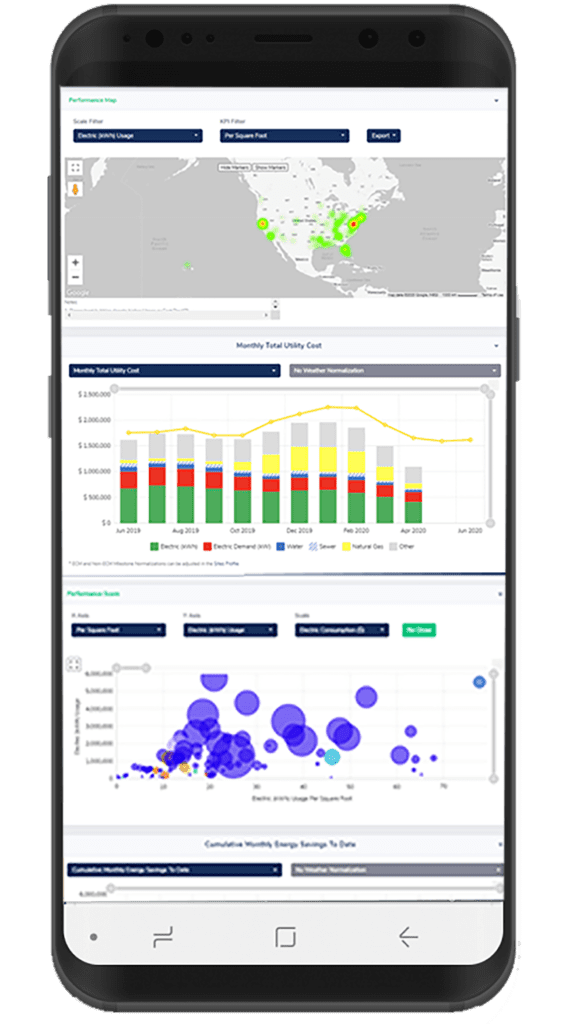 Enable better facility and equipment performance
The Huckleberry platform provides the insight and measurement for better building management. Empower your personnel with an open-sourced solution, allowing complete compatibility with your existing hardware, databases, software, and qualified service providers. You are never beholden to our platform, proprietary technologies, or third party service providers.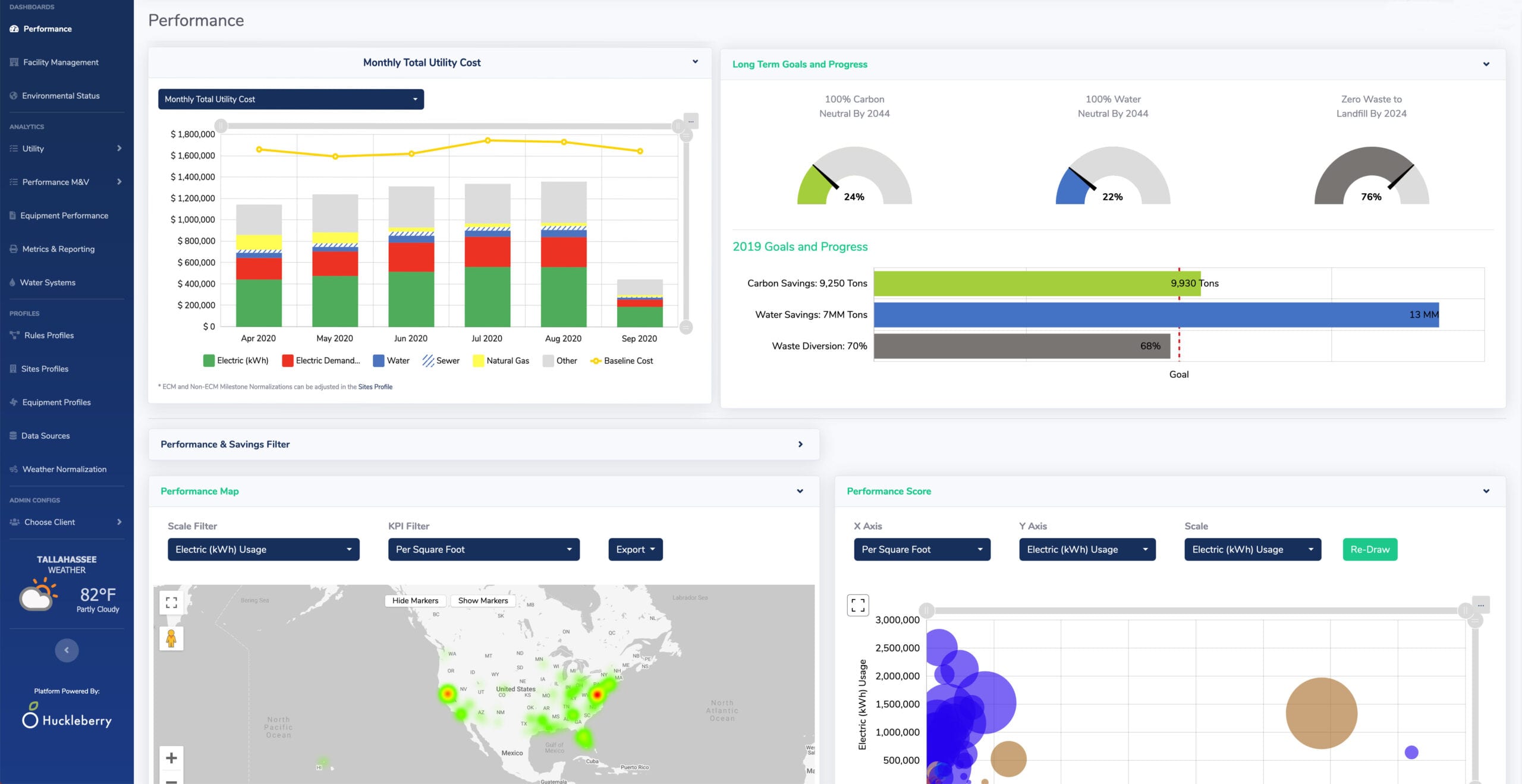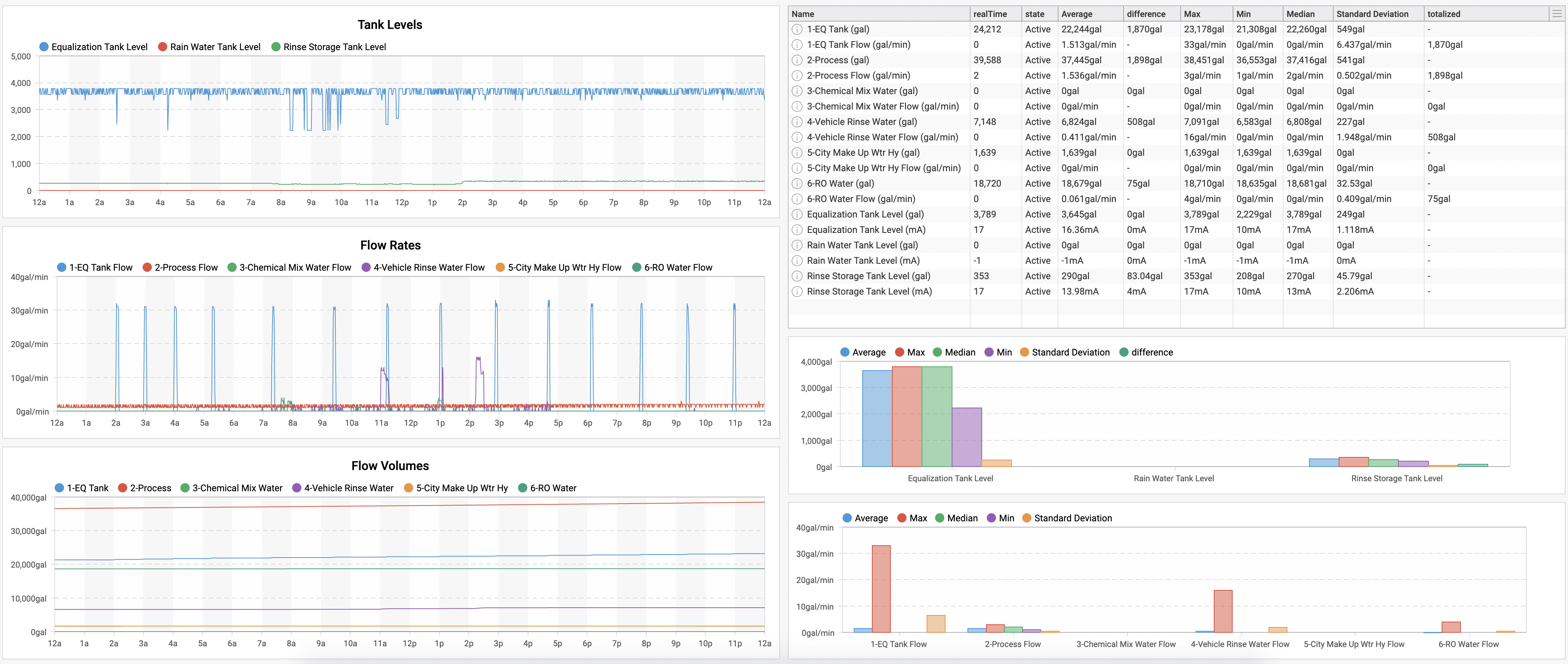 Convert your static utility bills to actionable data
Every organization needs to measure, trend, and analyze their monthly utility costs and consumption. Huckleberry automates this process for greater understanding and improvement of performance baselines.
"You can't manage what you don't measure."
Automate fault detection, optimize performance and reduce expenses
Our real-time fault detection analytics are like having field engineers constantly assessing the performance of your equipment.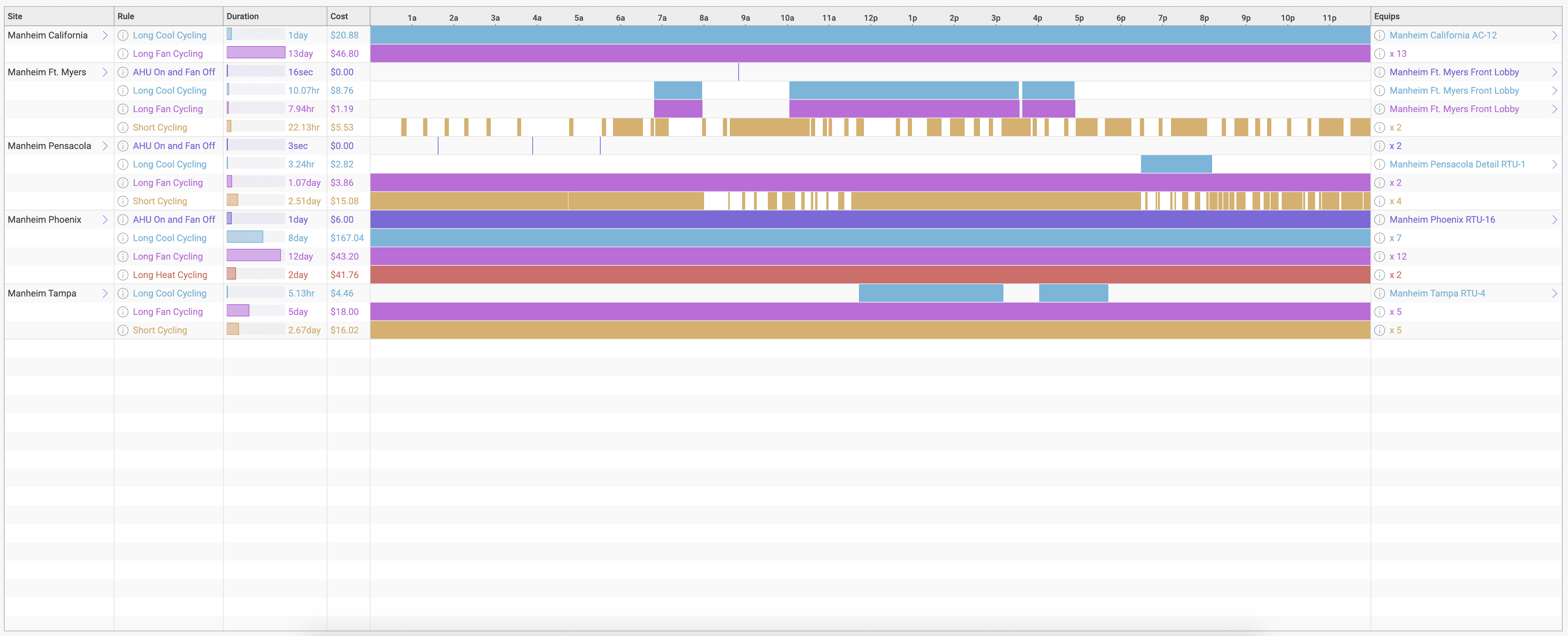 Technology
Open-Source Platform
Non-Proprietary Architecture
Client-Controlled Database Centralization
Cloud-based (AWS) or Local-based
Financial
Measurement & Verification of Financial Performance (IPMVP Compliant)
Utility Cost Baseline Comparison Reports
Automated Weather and Custom Milestone Normalization
Utility Bill Management, Reporting, and Analytics
Environmental
Carbon, Water, and Waste Tracking
ESG and Sustainability Reporting
Real Time Energy Competition Modules
Occupant and Customer Engagement
Facility Management
Remote Equipment Monitoring, Control, and Analytics
Customized Reports and Alert Notifications
Equipment Performance and Maintenance Tracking
3D Virtual Imagery of Equipment and Facilities